Welcome to Premier Car Repairs.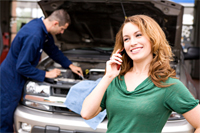 We pride ourselves in giving the best customer service possible.
Premier Car Repairs trained technicians are continually researching the latest technologies available to ensure your car receives the best attention. Using up to date and state of the art diagnostic equipment, you are assured of special care for your car.
Premier Car Repairs is an authorised E-Safety Check station (Pink Slips) and unregistered vehicle inspection station also known as Blue Slips.

Hours of operation:
Monday - Friday: 8.00 am - 5.00 pm
Saturday: 8.00 am - 12.30 pm
Bookings are essential.
Phone 02 9587 1491 or email [email protected]